BTEE supports public authorities, private companies and airport operators to implement fire protection legal requirements.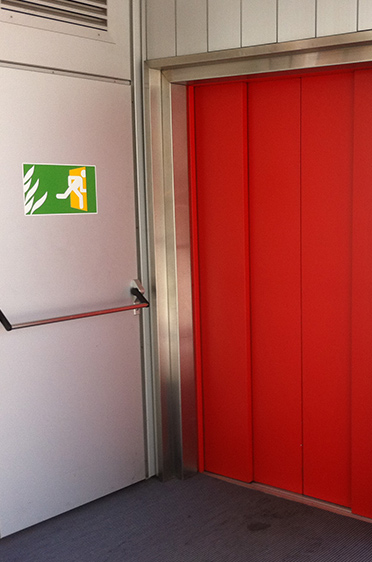 What is the aim of a FP approach? To ensure the protection of persons, animals and property. Risks and dangers must be assessed before a disaster occurs, ensuring fire protection equipment and technical installations are maintained, by training personnel in raising the alarm and managing the situation or setting up a quality assurance system.
All building permits are governed by a degree of fire protection quality assurance. The degree of QA is defined by the Cantonal Fire Protection Office which is the relevant fire protection authority.
There are four degrees of QA. The degree of QA is selected as a function of what the building is used for, its layout, height, extent, type of construction and special fire risks it exhibits.
Depending on the degree of QA the planning permission will be supplemented with fire protection recommendations and reports on the structure defined by an appropriately trained person.
Degree 1: Generally the overall project manager fulfils the QA responsibilities. BTEE can support you even at this level of QA.
Degree 2: An AEAI fire protection specialist or equivalent carries out fire protection QA managerial duties.
Degree 3: An AEAI fire protection expert or equivalent carries out fire protection QA managerial duties.
Degree 4: Reserved for the OCF (Cantonal Fire Office).
BTEE can also provide evacuation training with practical exercises. These use the IEW Instinct – Experience – Wisdom project and crisis management baseline.