Established in 1990 to provide environmental, safety and airport services, BTEE now has 30 staff at our locations in Switzerland and Belgium.
Over the last 25 years the company has established a solid reputation which has enabled us to export our know-how abroad to make us internationally recognised.
BTEE is made up of professionals from a wide range of backgrounds such as engineers, biologists, ornithologists, hydro-geologists, airport experts, occupational health and safety specialists and AEAI fire protection specialists. We also have a network of recognised partners for some very specific studies.
This depth of skills means that BTEE SA can offer our clients tailor made services that meet their needs and carry out high level multi-disciplinary studies.
Skilled project management, quality documentation and favoured contact with our clients – these are some of the strengths which enable us to be a leading point of reference in our areas of expertise.

25
More than 25 years
experience in environmental
services, safety
and airport operations
3
divisions and several operational units
30
Thirty members
of staff
4
4 sites, 3 in Switzerland
and 1 in Belgium
6
6 international
training centres
400
More than 400 clients
including more than 150 airports
ASSIGNMENTS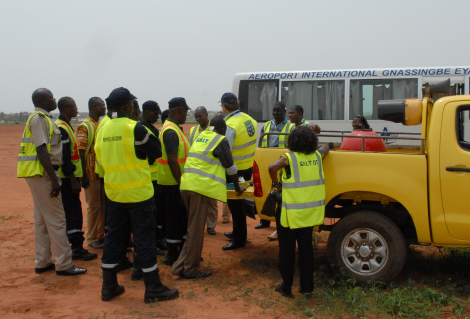 Since 1990 BTEE has performed numerous assignments in all areas of our expertise in Switzerland, Belgium, France and other European countries as well as in Africa, the Caribbean and elsewhere in the world.
Who are our clients? International, federal, cantonal and local airport administrations or airlines as well as associations, companies, private individuals, consulting engineers, training centres and so forth.